Glenanne / Lethal Allies
Drawing on over 15 years of research by the PFC, and using forensic and ballistic information never before published, this book includes official documents showing that the highest in the land knew of the collusion and names those whose fingers were on the trigger and who detonated the bombs.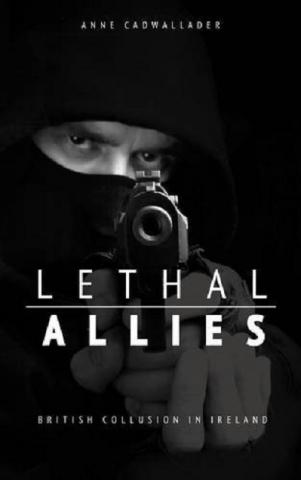 Since 1999, the PFC has been working intensively on investigating events that took place in a limited geographical area stretching from Dublin in the Republic to Pomeroy in County Tyrone, but centred on the "Murder Triangle" of counties Armagh and Tyrone between 1972 and 1976.
We examined the membership of one group of killers known as "The Glenanne Gang" which included members of the RUC and Ulster Defence Regiment, hand-in-hand with loyalist paramilitaries who were responsible for around 120 deaths.
That work culminated in the October 2013 publication of the best-selling Lethal Allies: British Collusion in Ireland (Mercier Press) which has sold over 20,000 copies.
We have given evidence on state collusion in these murders to the
British House of Commons;
Dáil Eireann in Dublin;
Two Congressional committees in Washington DC;
Federal Parliament in Australia.
The book is currently being the subject of a planned 90-minute full-length feature documentary film Unquiet Graves due for broadcast in spring 2017.