Who we are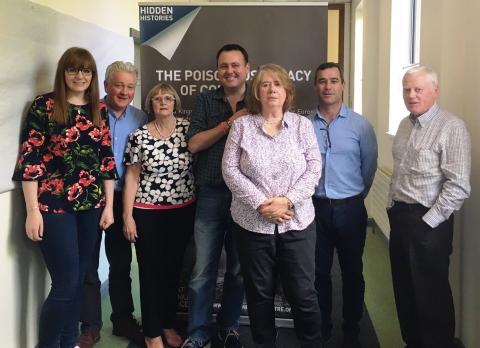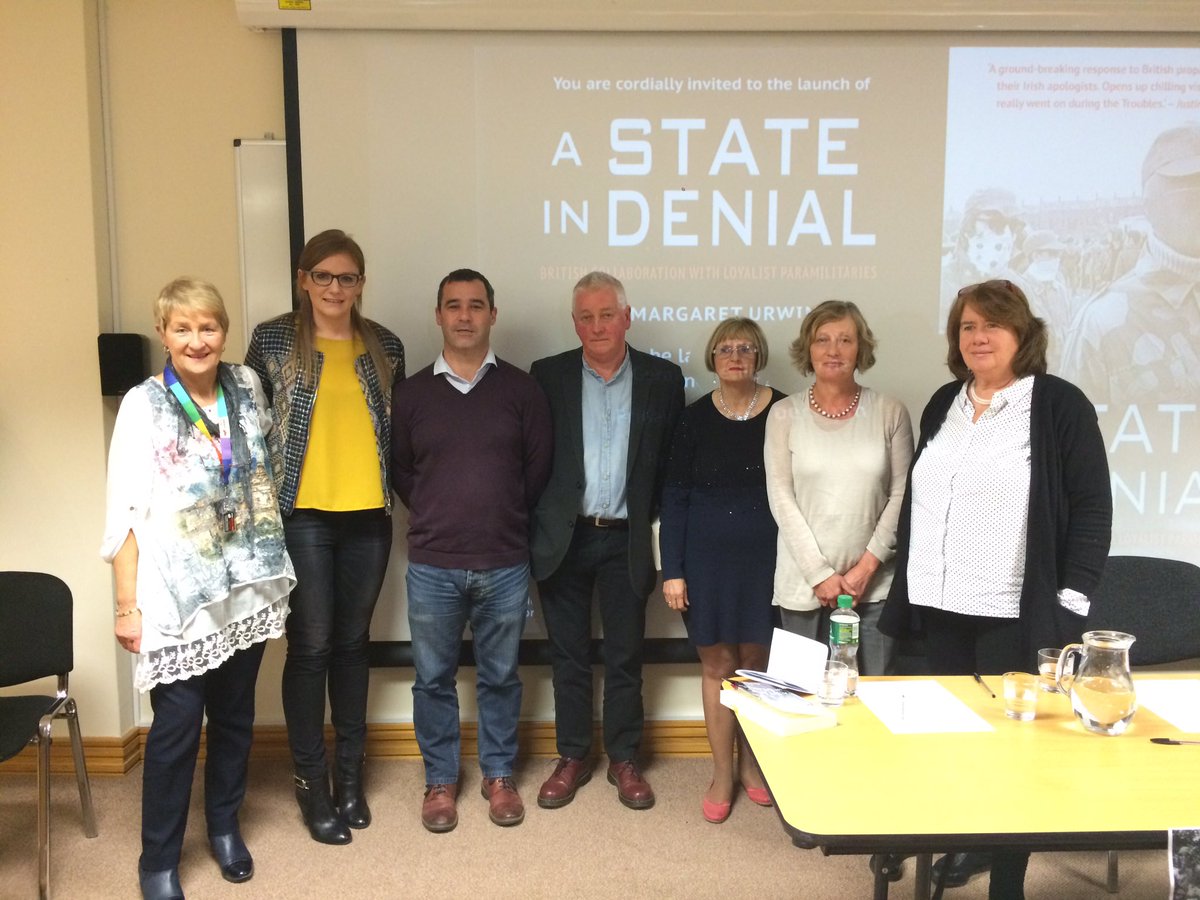 At launch of A State in Denial with Geraldine Finucane 2016
In 2010 PFC & JFF amalgamated with PFC becoming the lead partner in terms of governance and funding. We act on behalf of families in approximately 250 cases and our remit is not restricted to any one community. Our focus is to offer support to any family bereaved as a result of the conflict on the island of Ireland. If you require advice or assistance and think we may be able to help, please do not hesitate to contact us.
Our services are free of charge and we will refer you to the relevant bodies if we cannot be of assistance. Please note that our staff are not lawyers and cannot offer legal advice.
If you have lost a family member and wish to receive confidential advice contact Alan Brecknell or Anne Cadwallader in the Armagh office, Sara Duddy or Paul O'Connor in the Derry office,   or Margaret Urwin (Justice for the Forgotten) in Dublin.
We engage on behalf of families with various statutory bodies on both sides of the border such as the Police Ombudsman, Garda Siochana, Courts Service (inquest documents) and Departments of Justice in Dublin and Belfast.
Derry Office
Unit B8, Ráth Mór Centre, Bligh's Lane, Derry, North of Ireland BT48 OLZ
T: (028) 7126 8846  F: (028) 7126 6453
e-mail: info@patfinucanecentre.org
Armagh Office
74-76, Sráid na nGall, Armagh, BT61 7LG
T: (028) 37515191
e-mail: armagh@patfinucanecentre.org
Free parking available in the Shambles Market car park
Belfast Office 
Community House 2nd Floor,
(above CAJ)
Citylink Business Park,
6a Albert Street
Belfast BT12 4HQ
(5 minutes walk from Gt Victoria St bus & train station)
Dublin
JFF, Kilmartin Lane, Hollystown, Dublin 15

e-mail: info@dublinmonaghanbombings.org
Donations
Please contact the PFC for details regarding charitable donations and Gift Aid payments.
The PFC financial administrator, Geraldine Breslin, can be contacted at the Derry office.
Media Policy
The PFC provides advice and support to over 200 families bereaved as a result of the conflict on the island of Ireland. The centre does not comment on these individual cases unless there is a new development and the family wishes us to do. Similarly we only share documents (including declassified documents) relating to individual cases with the explicit consent of the family or individual involved. As a general policy the PFC does not comment on individual cases where we have no direct involvement. On occasion statements are issued on matters of public interest regarding policing, criminal justice and dealing with the past/legacy issues.