Policing/Public Order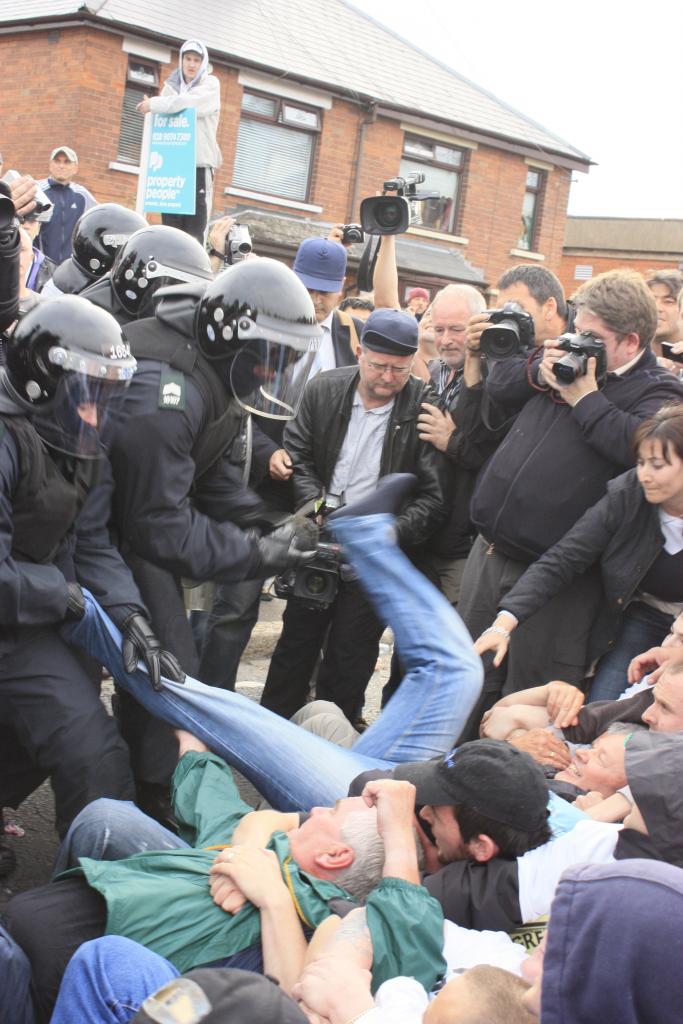 The right to public protest, to parading and demonstrations, is both a historical and current element of political and cultural life in NI.  Both the republican and loyalist community express their views through the form of parades and demonstrations as do other communities, eg the LGBT community "Pride" parades and rallies.
This right, however, can from time to time cause offence to other communities and risk exacerbating already existing tensions between people.
Wherever possible this should be avoided by organisers accepting their responsibilities including acknowledging that communities change geographically and that by insisting on parades using "traditional routes" they can cause offence.
A template for how to achieve this can be seen in how all sides of the community have come together in Derry to facilitate parading in the city through dialogue, respect and accommodation.
Until another form of mediation can be determined elsewhere, however, the Parades Commission is the body which decides where and when marches can take place and governs the behaviour expected from participants.
The PSNI is responsible for enforcing Parades Commission rulings but must do so with minimum force and after full consultation with the organisers of both parades and those protesting against them.
The PSNI must always use minimum force against anyone publicly involved in parades or protests.  The Policing Board must hold the PSNI to account for the manner in which it uses the considerable powers available to it.
The PFC will, from time to time, attend parades and protests as neutral observers and, if requested, provide both statutory and non-statutory bodies with its views on how the PSNI and the public conduct themselves during times of tension.