43rd Commemoration of Dublin/Monaghan Bombings
43rd Commemoration of Dublin/Monaghan Bombings
Justice for the Forgotten | 17 May 2017
The years pass by and still the families bereaved in the Dublin and Monaghan bombings of May 1974 seek justice and truth.
Forty-three years after loyalists killed 34 people, including an unborn child, in the bombings of Dublin city and Monaghan town, people gathered to mourn and to remember.
They also demand that the British government release papers to an independent, agreed judicial figure to resolve the families' belief that London played a role.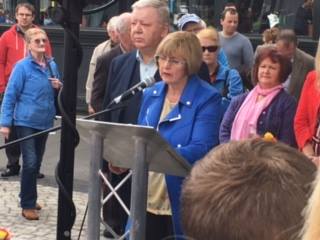 U2 sent good wishes - last year they featured the injustice of Dublin/Monaghan in their world tour.
The main speaker at the commemoration this year was Denis Bradley, former Derry priest and joint chair of the Eames/Bradley Commission on the Past.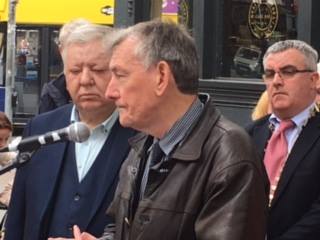 But the most important people there, as ever, were the grieving families who long, long struggle for justice and truth remains unfulfilled.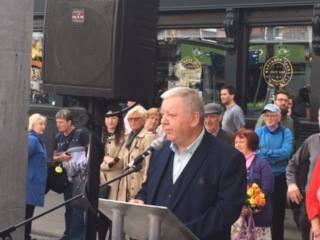 Let us hope that, by this time next year, the 44th anniversary, politicians in London will finally have the decency to open the files so the families know as much of the truth as may now be possible.  JFF and the PFC thank those Irish politicians who are genuinely doing their best to help the families.  Some (see below) gathered in Dublin today to demand London move towards acknowledging its role.