PFC and Justice for the Forgotten in Portadown Public Meeting
PFC and Justice for the Forgotten in Portadown Public Meeting
PFC/JFF | 18 September 2017
The PFC and JFF will present some of the hard evidence upon which our conclusions are based at a public meeting, 7.30pm, Wednesday 20 September in Portadown, County Armagh.
Please see attached poster, news article (Irish News) and book covers.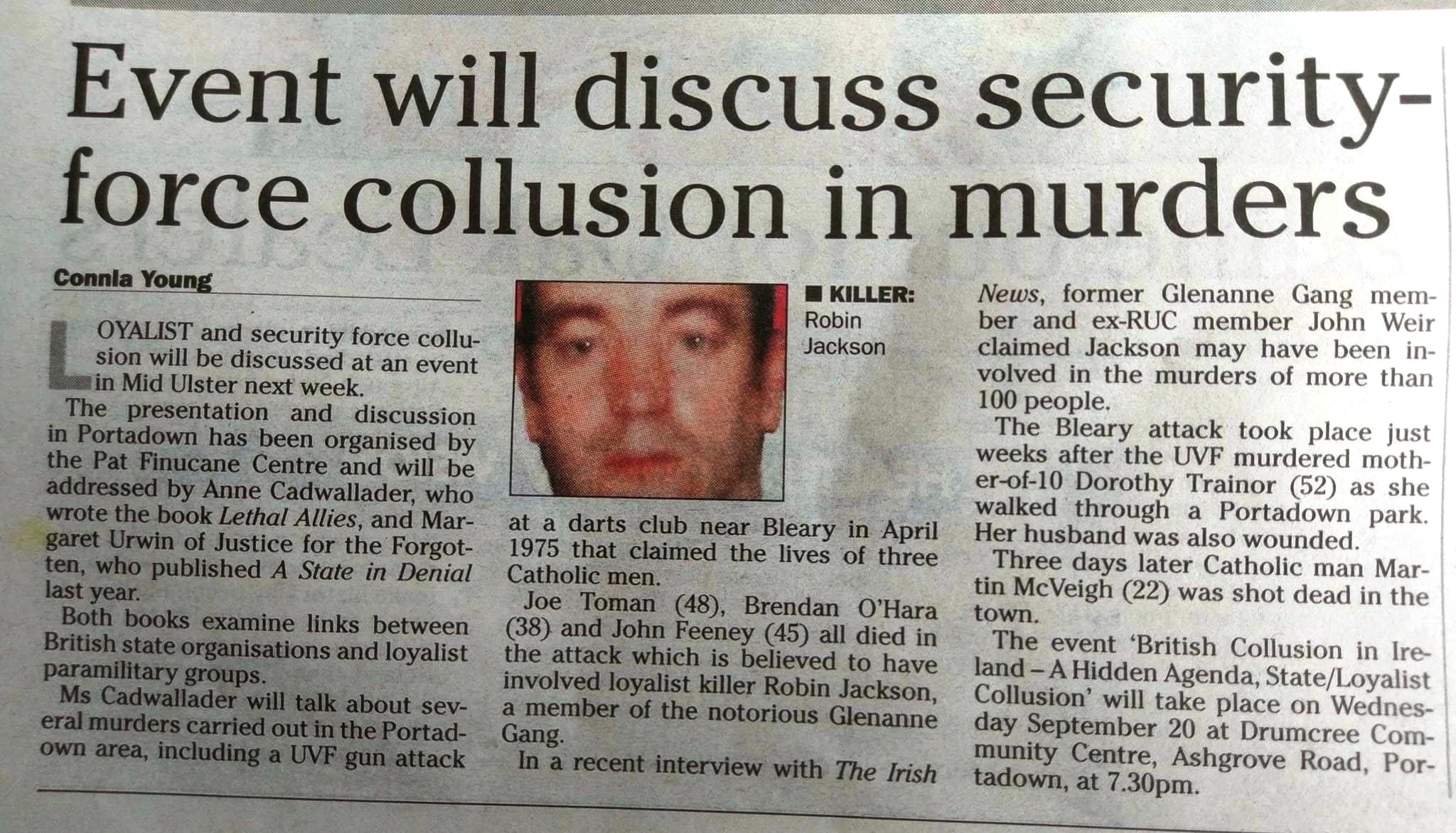 Some of the research upon which the books are based will be presented at the meeting.