Node
Murphy Family Take Murder Case to Police Ombudsman
Murphy Family Take Murder Case to Police Ombudsman
PFC | 07 November 2017
The Murphy family from Ligoniel in North Belfast today took their concerns about collusion and the failure of the RUC to investigate the theft of weapons from British Army bases to the Police Ombudsman.
In January 1974, the UDA (using a weapon the UVF took from Lurgan Territorial Army Base in 1973) killed Margaret Murphy's father, Terence McCafferty, aged 37
.
Terence McCafferty was one of two Catholic men the UDA singled out from their Protestant workmates as they played cards over lunch - before shooting them dead.
A second man was also shot dead while three others were injured in the hail of gunfire.
One of the weapons used in the assault was a Sterling submachine gun taken from a joint Ulster Defence Regiment/Territorial Army base in the north Armagh town of Lurgan in October 1972.
85 British Army self-loading rifles (SLRs) and 21 Sterling sub-machine guns were stolen.
The McCafferty/Murphy family have lodged a formal complaint with the Police Ombudsman - which has been excepted as "grave and exceptional".
The Ombudsman, however, has been unable to give the family a date for the commencement of the inquiry during to lack of funding.
The McCafferty/Murphy family is also suing the Ministry of Defence over its systemic failure to protect weapons from being stolen by loyalist paramilitaries.
Terry McCafferty was involved in cross-community boxing and had Protestant as well as Catholic friends.  His widow, Eileen, has never recovered from the shock of losing her husband.
Ryan Murphy, the dead man's grandson, has also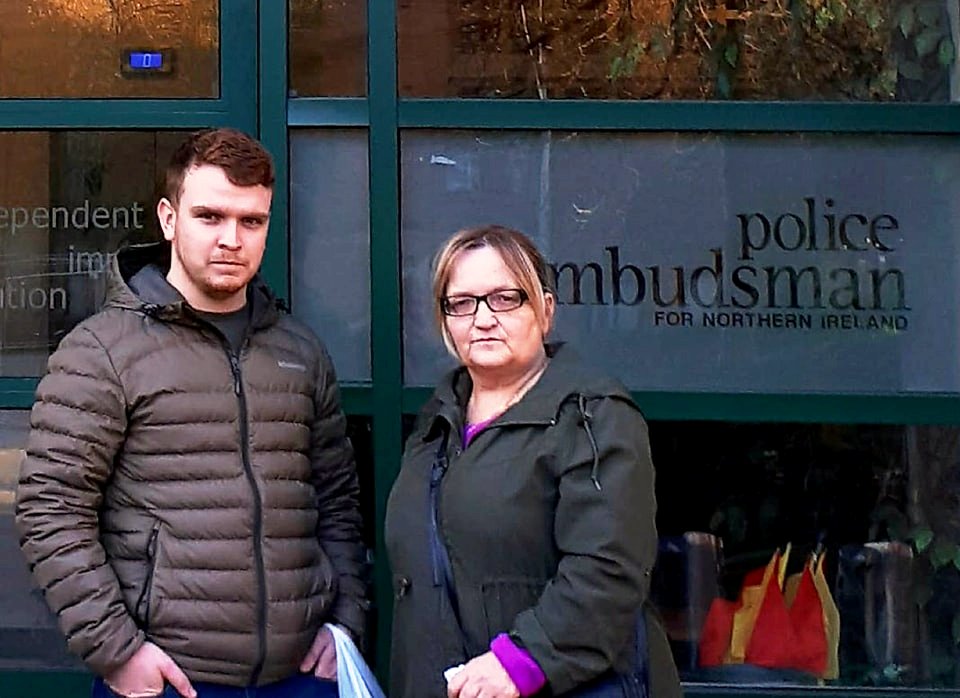 pledged to continue fighting for the state to acknowledge its role in his grandfather's murder.
The same weapon was used to murder Protestant man Henry Cunningham who was shot dead from a bridge over the M2 motorway on his way home from building work in Newtownabbey. in August 1973.